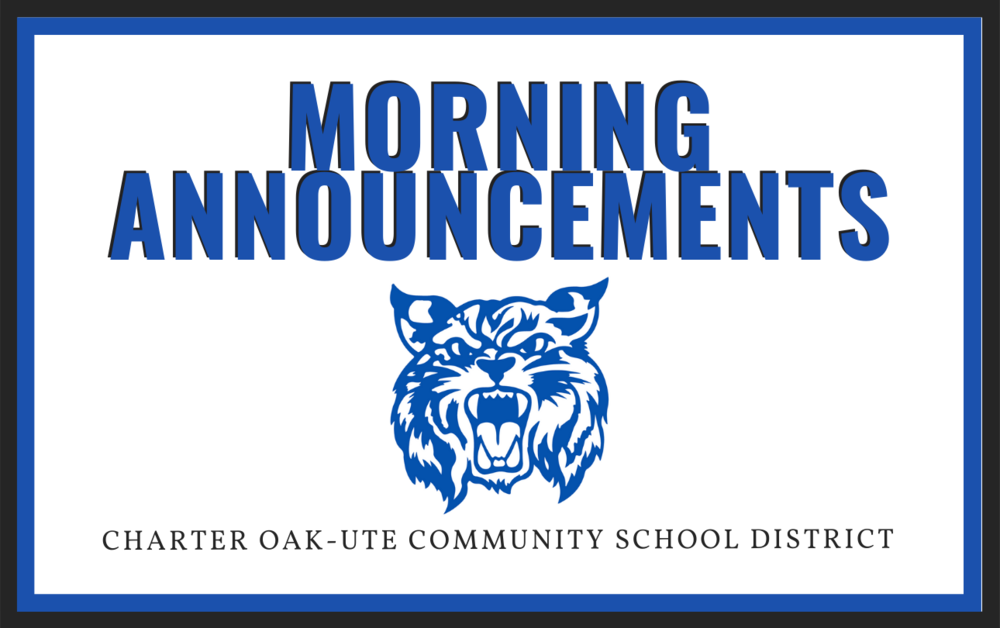 Ann - Dec. 3
Kim Creese
Thursday, December 03, 2020
Good morning bobcats!

Today is Thursday, December 3 , 2020.

Today is national hug day - instead, just be sure
and give someone who needs it an elbow bump
or a foot shake.

There are 23 days left until Christmas!

Recyling this week is Chloe and Cadence.

Lunch today is pork patty, cheesy hashbrowns,
corn, mandarin oranges, and wg roll. Breakfast
tomorrow is breakfast pizza.

Lets make this a great Thursday!