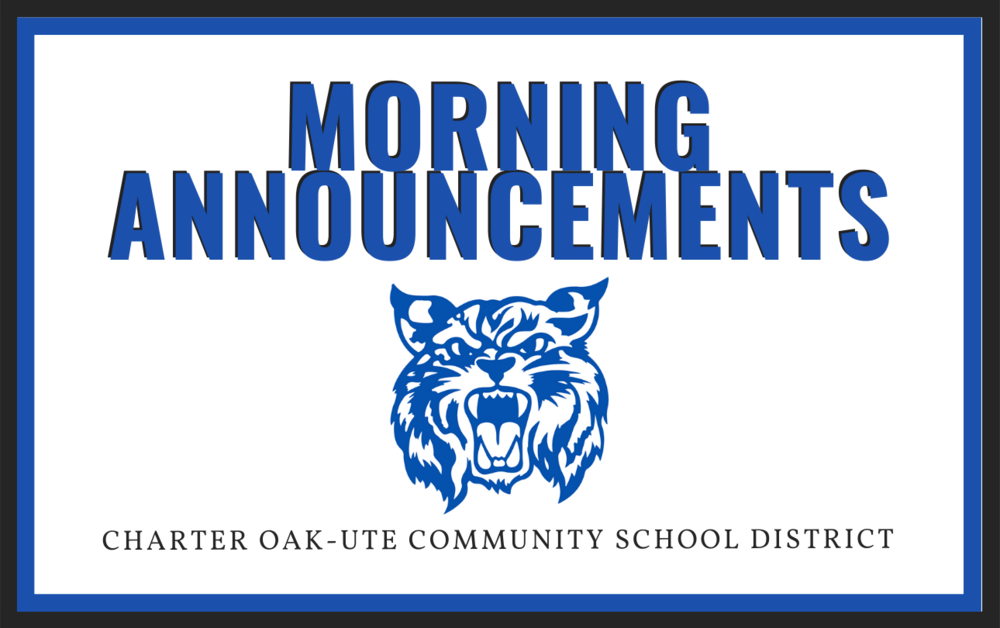 January 20, 2001
Kim Creese
Wednesday, January 20, 2021
Announcements
Good Morning Bobcats!

Today is Wednesday, January 20, 2021.

Today is National Disc Jockey Day - if you don't
know what a disc jockey is, be sure to ask a
teacher!

Recycling is Abbey and Lilliana this week!!

Next Wednesday, January 27, will mark our 100th
day of school. Way to go bobcats!

Lunch today is spaghetti with meat sauce, romaine salad, cheese breadstick and pears.
Breakfast tomorrow is cereal and yogurt.