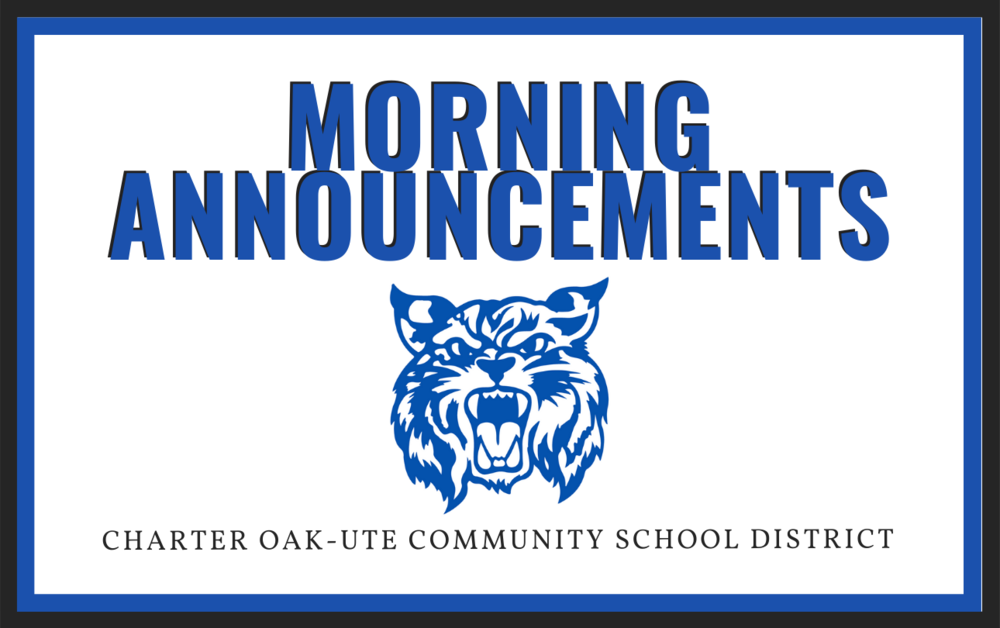 Ann - Feb. 24
Kim Creese
Wednesday, February 24, 2021
Good morning bobcats!
Today is Wednesday, February 24th.
Today for lunch is Lasagna Roll- Ups, Broccoli, Mandarin Oranges, and Garlic Twist. Breakfast for tomorrow is Breakfast Bar.
Recycling this week is Jenna and Tawnie.
This week is FFA week! Student Council will be hosting a coloring contest! Your teachers will be handing out coloring pages. When you are finished coloring them turn them to your teacher!
Friday is dress up like a farmer day! Wear your favorite farmer clothes to school!