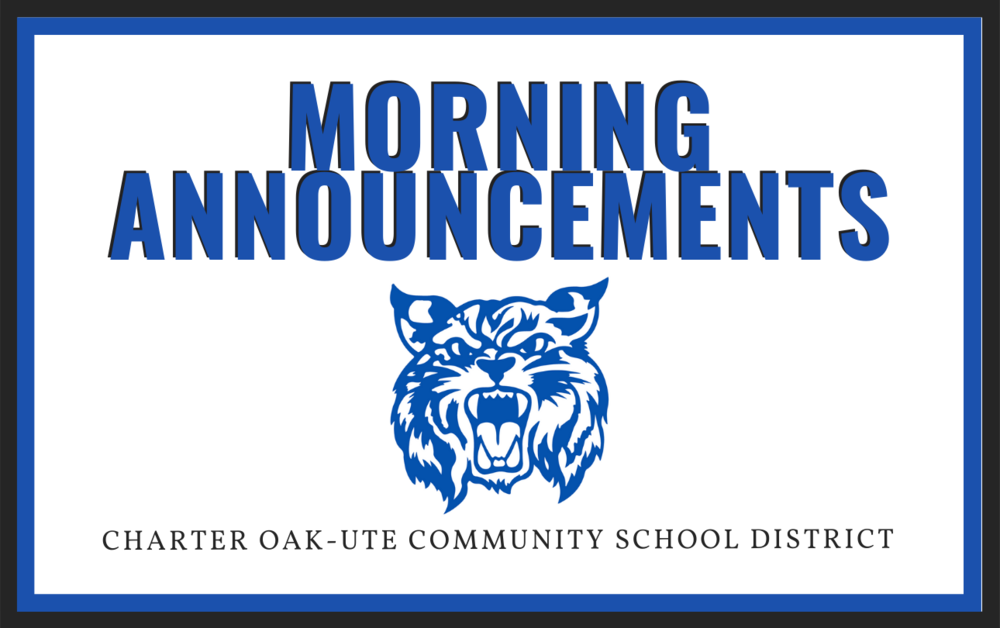 Ann - April 27
Kim Creese
Tuesday, April 27, 2021
Good Morning Bobcats!
Today is Tuesday, April 26th
Today is also National Tell a Story Day! So make sure you tell everyone your favorite story!
Don't forget to wish the 7th and 8th grade track members luck today as they go to Logan for their Track Meet!
Tomorrow breakfast is Breakfast Pizza, Fruit, Juice,and milk
Today for Lunch is Hot ham and cheese, on WG bun, hash browns, baked beans, peaches, and milk
Now stand for the Purple Heart Pledge.. I will not use my hands or my words for hurting myself or others.
Now the Pledge of allegiance...I Pledge Allegiance