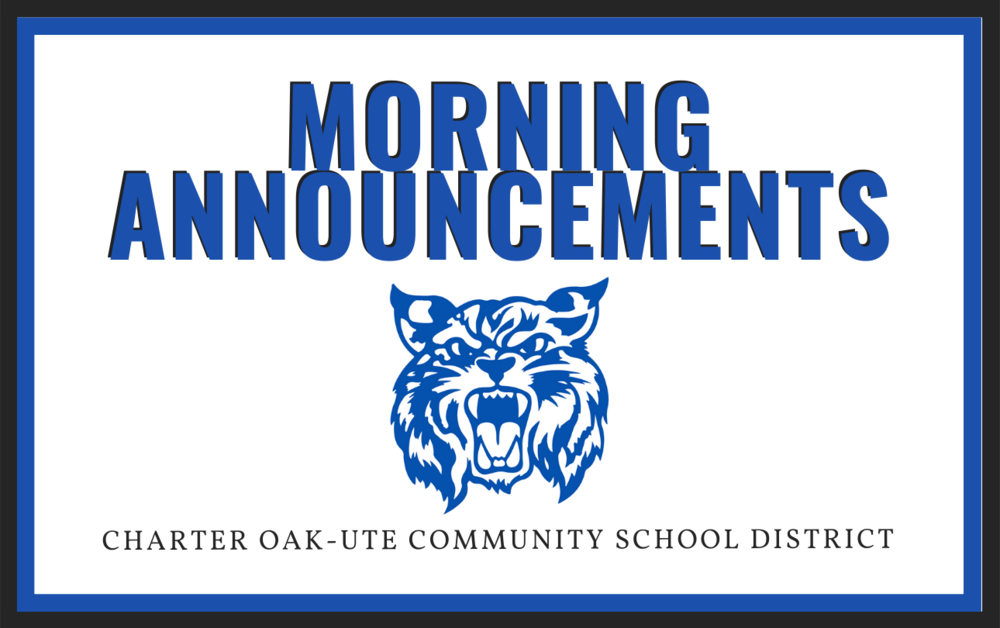 Announcements 9/8/21
Kim Creese
Wednesday, September 08, 2021
Announcements - Wed, September 8
Good morning Bobcats!
Today for lunch is Beef taco, WG shell, churro, refried beans, cheese, lettuce, salsa and peaches.Tomorrow for breakfast is Cheese omelette and toast.
Student Council meeting today during lunch in Mrs. Stallons room.
Now for the Purple Heart Pledge. (I will not use my hands or my words for hurting myself or others.) Please stand for the Pledge of Allegiance...I pledge allegiance...