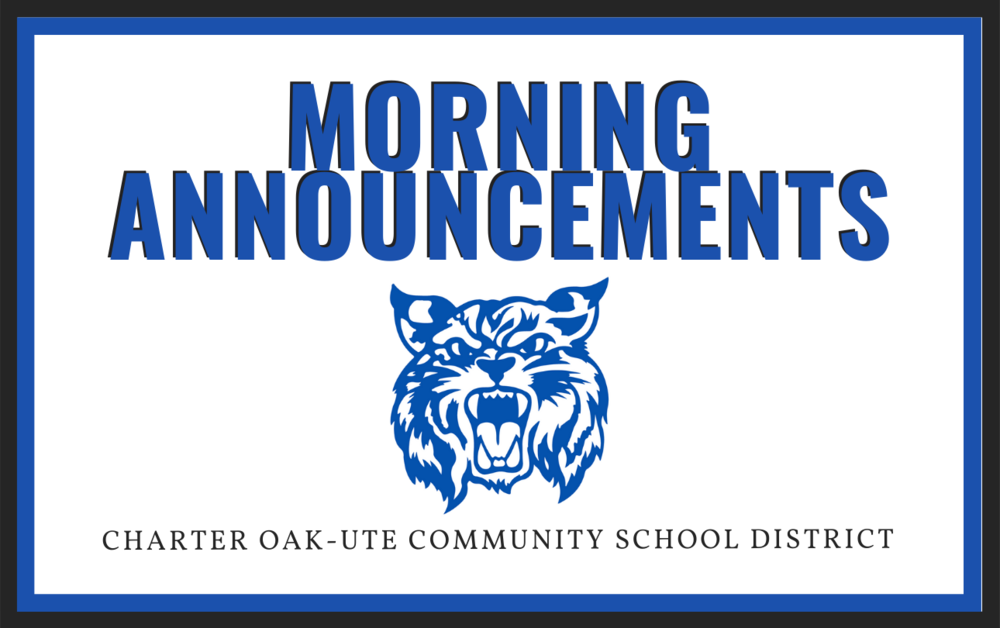 Ann - Dec. 2
Kim Creese
Wednesday, December 02, 2020
Announcements
Good morning bobcats!
Today is Wednesday December 2, 2020.
Today is national mutt day - if you have a mutt for
a dog, be sure and give it an extra hug today.
It is also national play basketball day, so if you
get a chance to shoot some hoops, get a ball, get
some exercise, and have fun.
There are 23 days left until Christmas!
Recycling this week is Chloe and Cadence.
Lunch today is Chicken nuggets, fries, green
beans, and mixed fruit. Breakfast tomorrow is a
breakfast bar.
Lets make this a great Wednesday