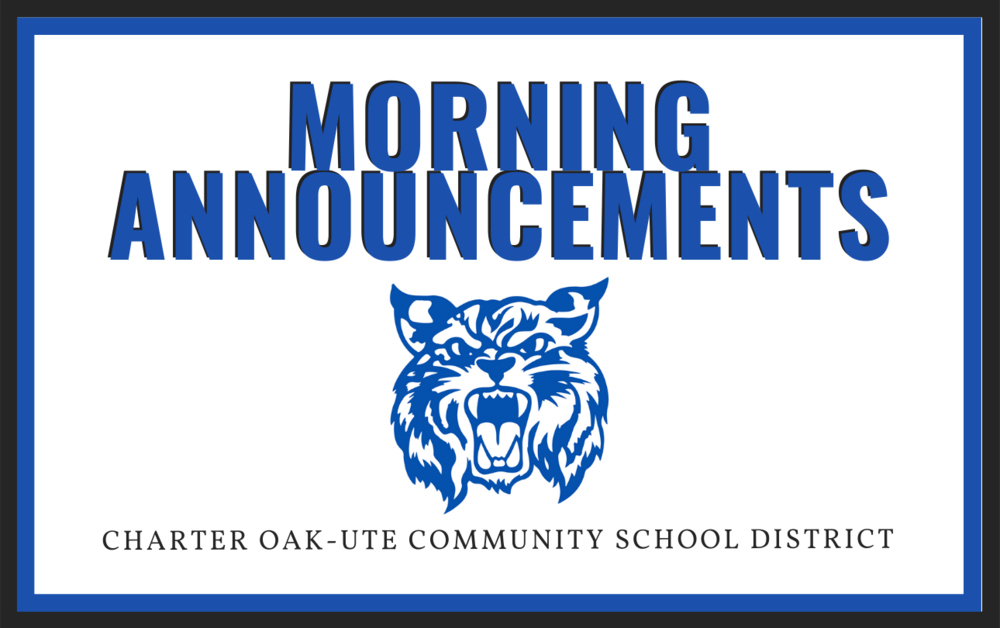 Ann - Dec. 4
Kim Creese
Friday, December 04, 2020
Good morning bobcats!

Today is Friday December 4 , 2020. We are finishing our 15th week of school this year - way to
go bobcats - keep up the great work!

Today is national cookie day - be sure and find
some of your favorites to have as a snack !

There are 22 days left until Christmas!

Lunch today is hot dog, Mac and cheese, mixed
veggies, and peaches.
Breakfast monday is
cheese omelet and toast.

Lets make this a great Friday!