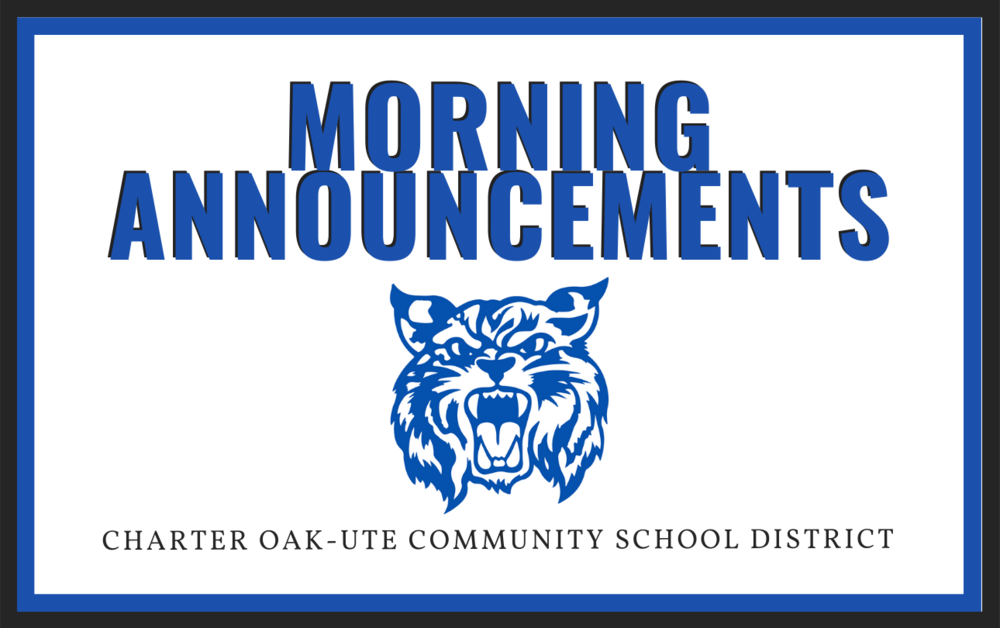 Ann - Dec. 7
Kim Creese
Monday, December 07, 2020
Good morning bobcats!

Today is Monday December 7, 2020 .
We are beginning our 16th week of school this year -way to go bobcats - keep up the great work!
Today is Pearl Harbor day . Be sure and remember to thank a veteran today for their service.

Today is national cotton candy day ! Many of us
enjoy this tasty treat during the summer at fairs or
ballgames .

There are 18 days left until Christmas!
Recycling this week is Kara and Jocelyn

Lunch today is Chicken fajita wrap, lettuce,
cheese, salsa, cookie, and applesauce.

Lets make this a great Monday!