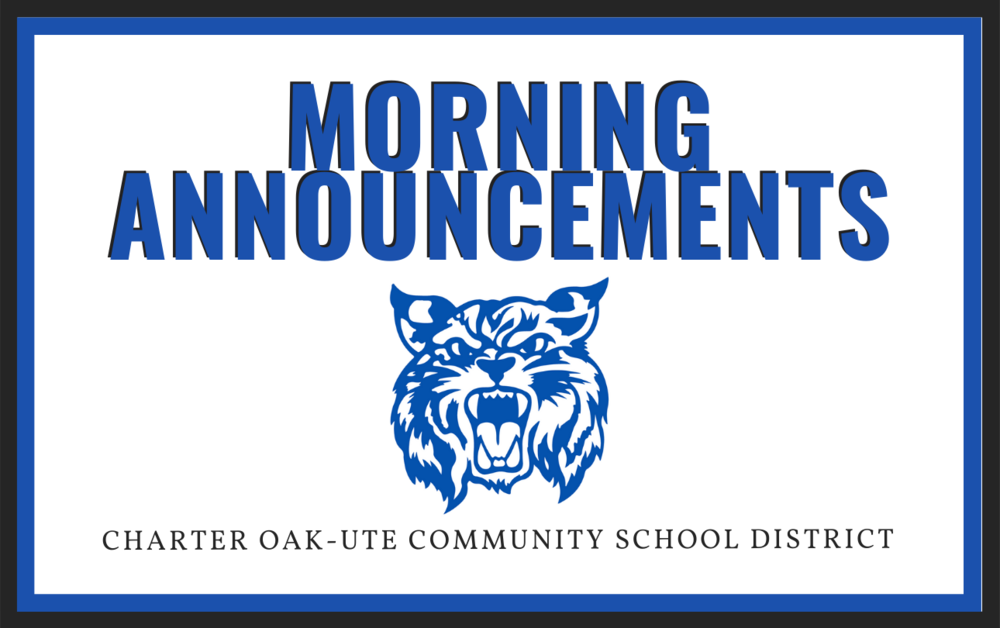 Ann. - Dec. 8
Kim Creese
Tuesday, December 08, 2020
Good morning bobcats!

Today is Tuesday December 8, 2020 ,. We are
beginning our 16th week of school this year -
way to go bobcats -

Today is national Christmas Tree Day - be sure to
enjoy those tress around the school and at home
as well.

There are 17 days left until Christmas!

Recycling this week is Keara and Jocelyn.

Lunch today is hamburger on a wg bun, sweet
potato wedges, green beans, and mandarin oranges. Breakfast tomorrow is French toast sticks
and little smokies

Lets make this a great Tuesday!