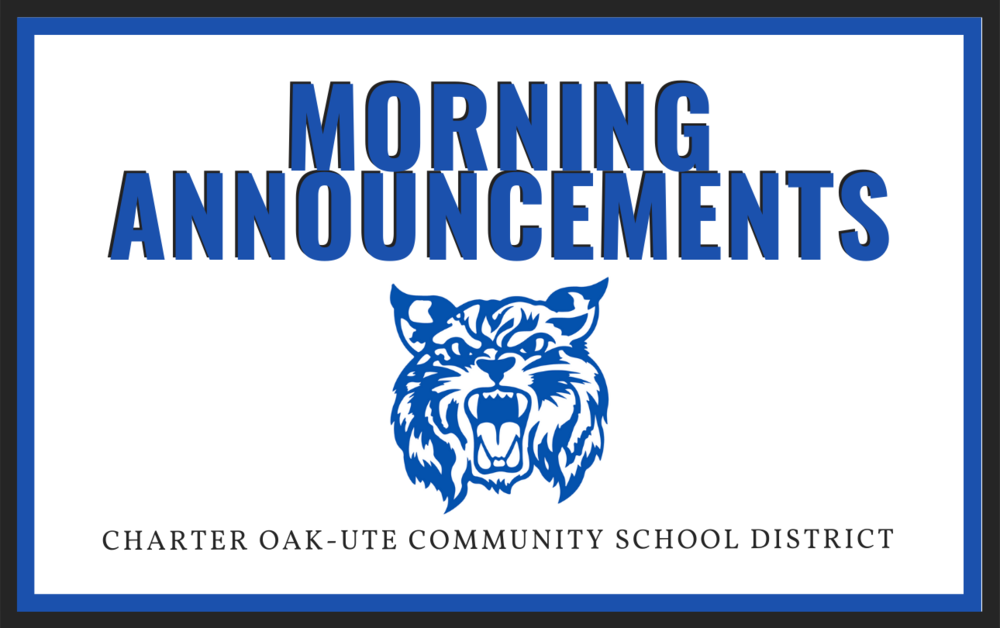 Ann - Dec. 15
Kim Creese
Monday, December 14, 2020
Announcements

Good morning bobcats!

Today is Tuesday, December 15, 2020!!
We are starting our 17th week of school.

Today is national cupcake day. Be sure to enjoy
one of these tasty treats if you get a chance.

Lunch today is hot ham and cheese on w g bun,
baked beans, hash browns, and a banana. Breakfast tomorrow is breakfast pizza!


Recycling is Chloe and Brooklyn K.

Concession stand on Thursday and Friday this
week tajel Briana , jax, Kelton, and tazian.


Our last day of school is next Tuesday - lets
make it special by wearing and ugly Christmas
sweater or anything festive and fun.


Lets make this a great Tuesday!