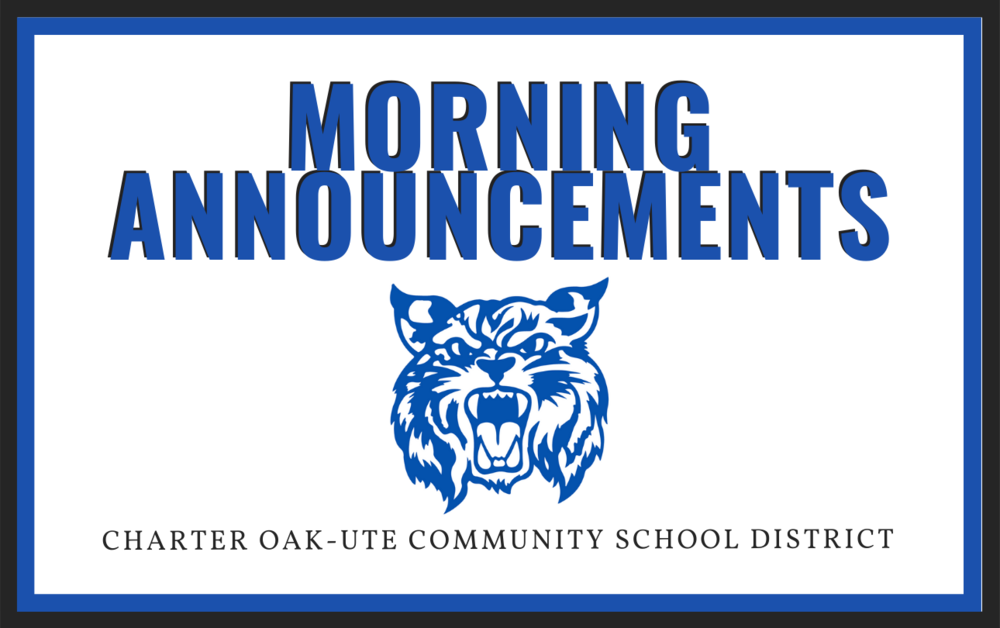 Ann- Dec. 17
Kim Creese
Thursday, December 17, 2020
!
Today is Thursday Dec 17, There are 8 days left
before Christmas.

Today is national maple syrup day - be sure and
enjoy some with pancakes or French toast!

Lunch today is Chicken noodle soup, ham and
cheese sandwich, carrots, celery, and applesauce. Breakfast tomorrow is bagel and
sausage.

Recycling is Chloe and Brooklyn K.

Concession stand on Thursday and Friday this
week Tajel Briana , Jax, Kelton, and Tayzun
.
Our last day of school is next Tuesday - lets
make it special by wearing and ugly Christmas
sweater or anything festive and fun.

Lets make this a great Thursday!