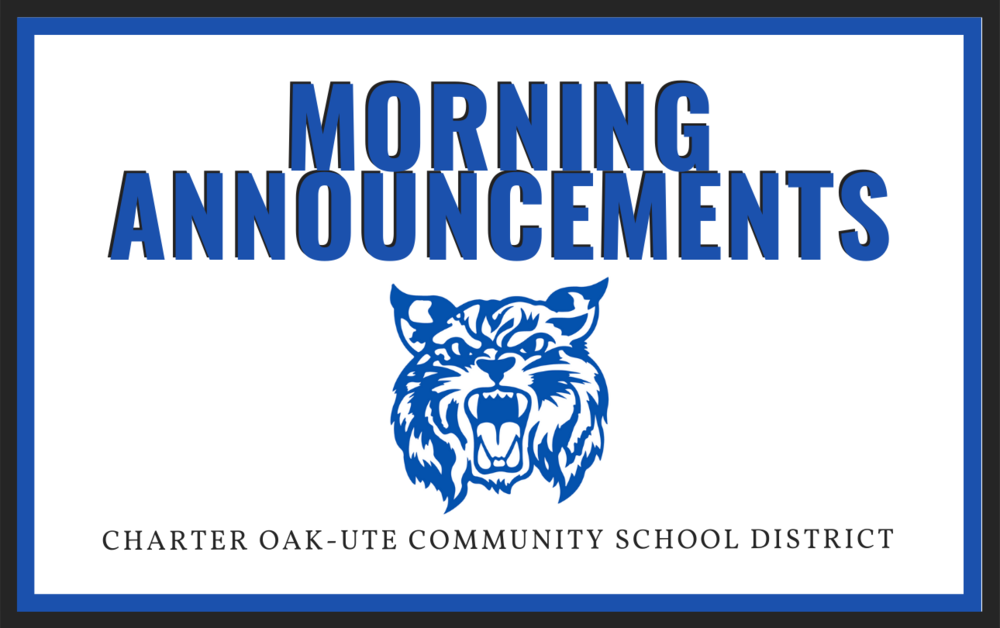 Jan. 4, 2021
Kim Creese
Tuesday, January 05, 2021
Announcements
Good morning bobcats!
Today is Tuesday , January 5, 2021. We have
competed 17 weeks of school so far this year.
Way to go , bobcats!
We are beginning week 18 of school - lets make
2021 a great year.
Today is national bird day - be sure to take a
moment to try to find and identify a bird and what
type of bird it is.
Lunch today is chicken patty on a wg bun, hash
brown, green beans, and peaches. Breakfast to-
morrow is scrambled eggs and a muffin.
Recycling this week is Taryn and Tawnie.
Lets make this a great Tuesday !