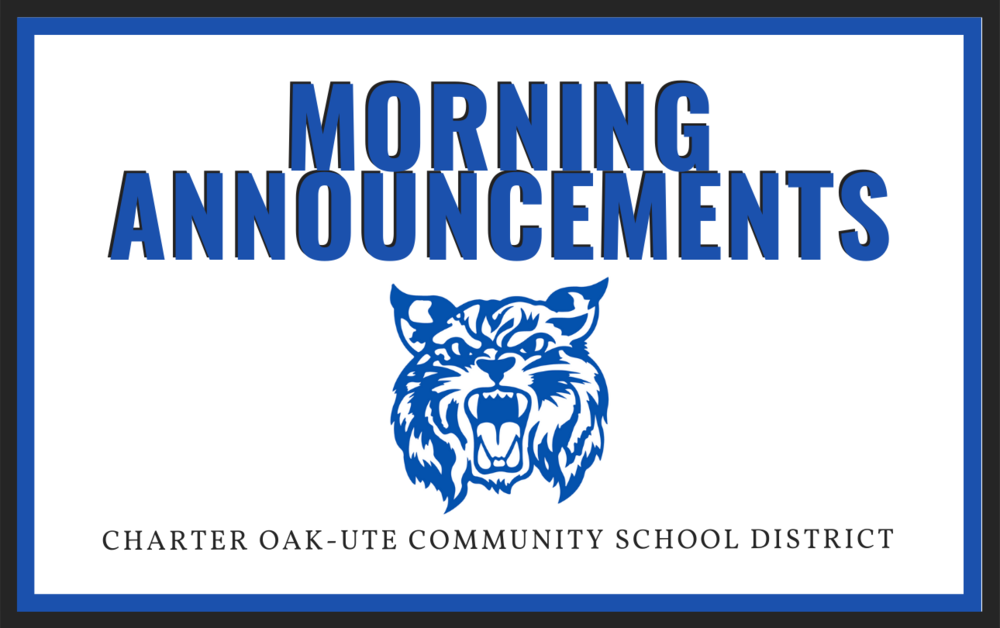 January 28, 2021
Kim Creese
Thursday, January 28, 2021
Announcements
Good morning bobcats!

Today is Thursday January 28 2021 .

If we don't have any snowdays this week, Monday
February 1 will be our 100th day of school.Today is national kazoo day . If you do not know
what this is , be sure to ask a teacher!

Lunch today is mcrib on a whole grain bun, green
beans, sweet potatoe wedges, and mixed fruit.

Breakfast tomorrow is bagel and sausage.