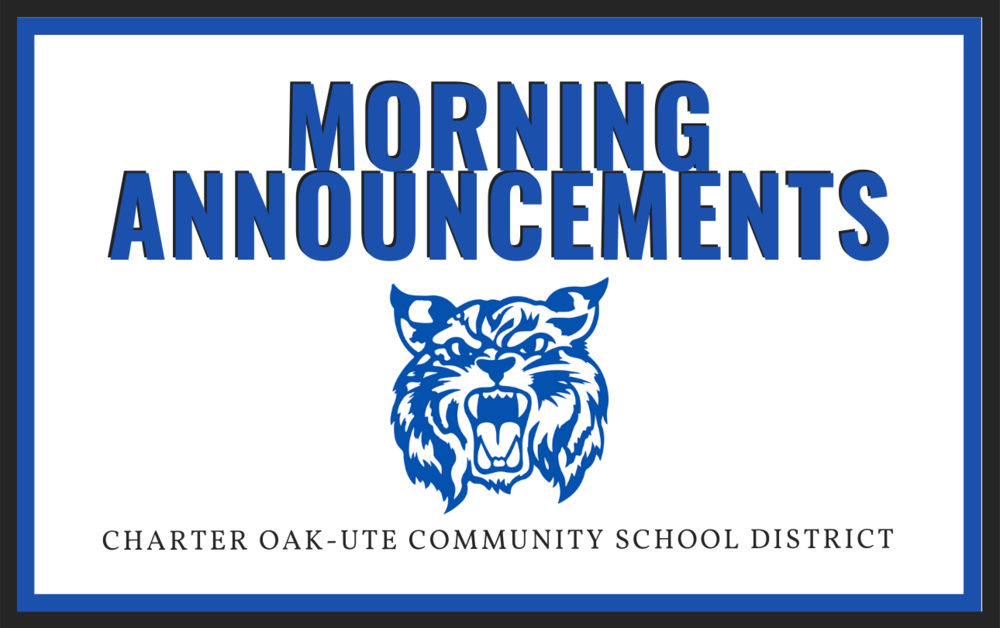 Ann. - Feb. 9
Kim Creese
Tuesday, February 09, 2021
Good morning Bobcats!

Today is Tuesday, February 9th.
Today for lunch is Sloppy Joe on WG Bun, Baked Beans, Fries, and Banana.
Breakfast for tomorrow is Pancake, and Sausage.

Recycling this week is Chloe and Cadence.
Today is the last day to turn in any Crush for a Crush papers!