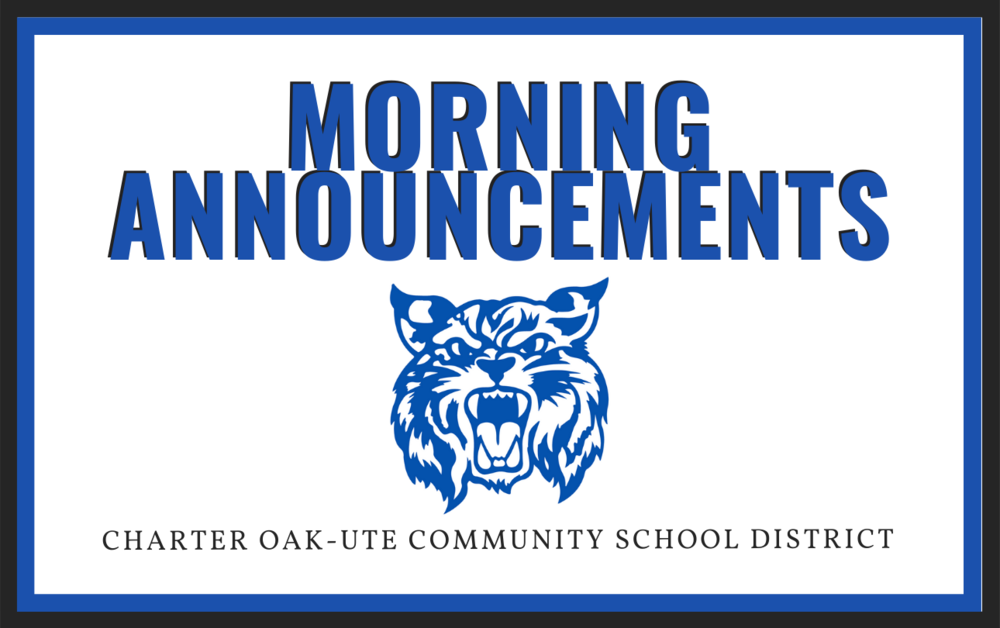 Feb. 11
Kim Creese
Thursday, February 11, 2021
Good morning Bobcats!
Today is Thursday, February 11th.
Today for lunch is Chicken Alfredo, Romaine Salad, Breadstick, Peaches, and Garlic Toast. Breakfast for tomorrow is Poptart, and Yogurt.
Today is national make a friend day! If you have a chance today try and talk to someone new!
Recycling this week is Chloe and Cadence.