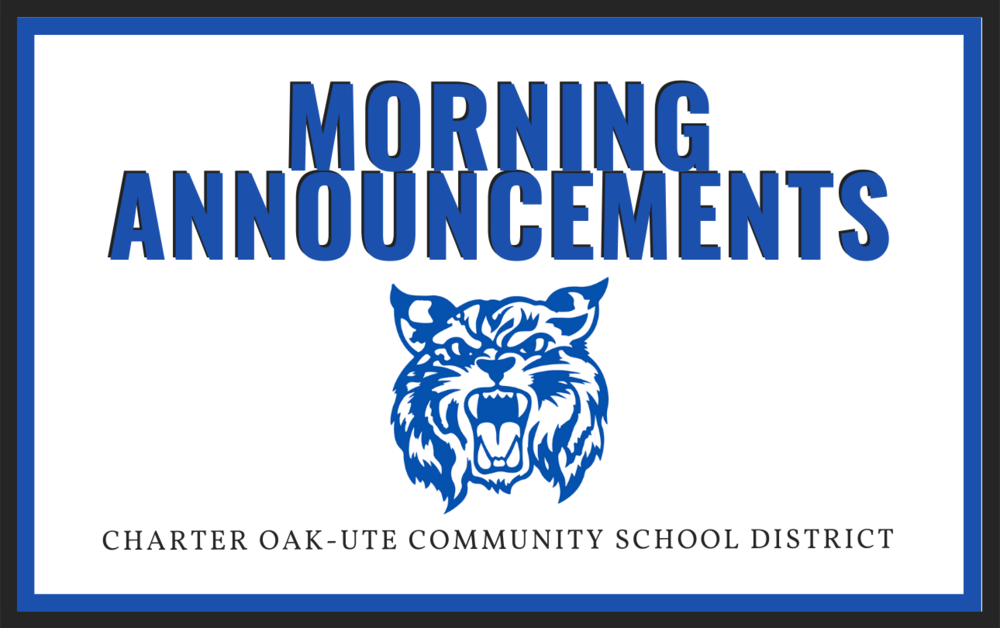 Ann. - Feb. 12
Kim Creese
Friday, February 12, 2021
Good morning Bobcats!
Today is Friday, February 12th.
Today for lunch is Hot Ham and Cheese on Bun, Chips, Green Beans, and Pears
. Breakfast for Tuesday is Cheese Omelet, and Toast.
Crush for a Crush will be handed out at the end of the day.
Have a good day!!