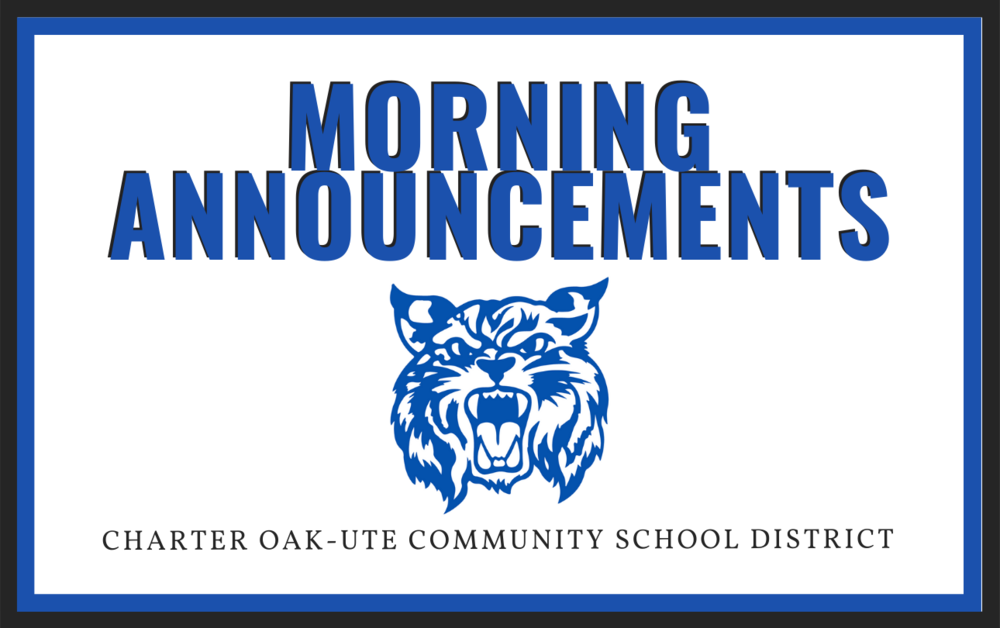 Ann - Feb. 19
Kim Creese
Friday, February 19, 2021
Good morning Bobcats!
Today it Friday, February 19th.
Today for lunch is Hot Dog, Mac and Cheese, Corn, and Pears.
Breakfast for Monday is Cereal, and Yogurt.
Next week is FFA week! Student Council will be hosting a coloring contest! Your teachers will be handing out coloring pages. When you are finished coloring them turn them to your teacher!
Friday is dress up like a farmer day! Wear your favorite farmer clothes to school!