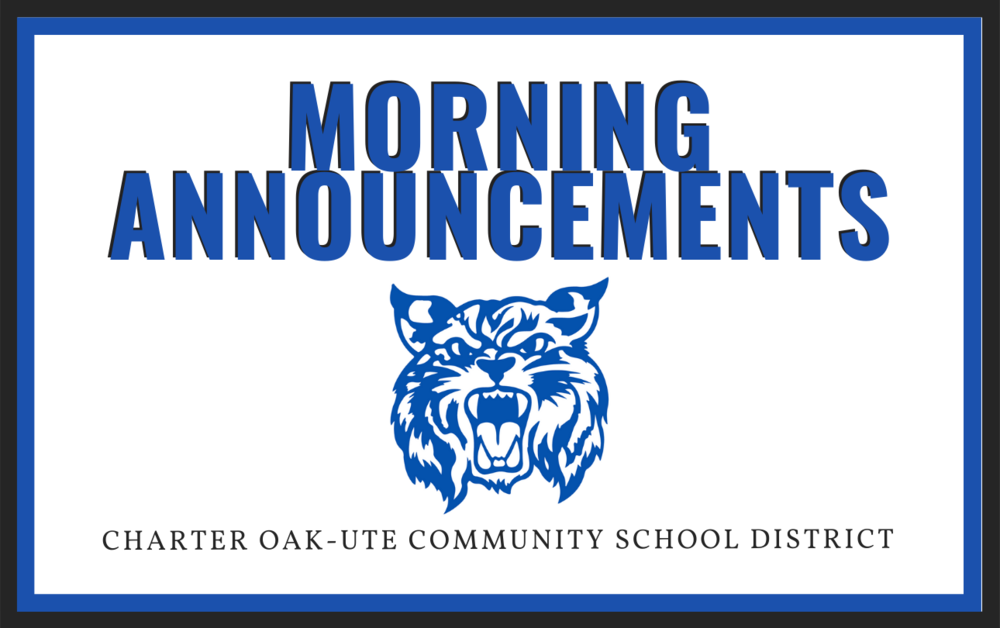 Ann - Feb. 25
Kim Creese
Thursday, February 25, 2021
Good morning Bobcats!
Today is Thursday, February 25th.
Today for lunch is Crispito, Cheese Sauce, Corn, and Pineapple.
Breakfast for tomorrow is Bagel, and Sausage.
Recycling this week is Jenna and Tawnie.
Make sure to turn in your coloring sheets to your teachers or the office by Friday.
Tomorrow wear your favorite farmer clothes to school! Student council will get dismissed from lunch 3 minutes early to take a picture by The lunch room!