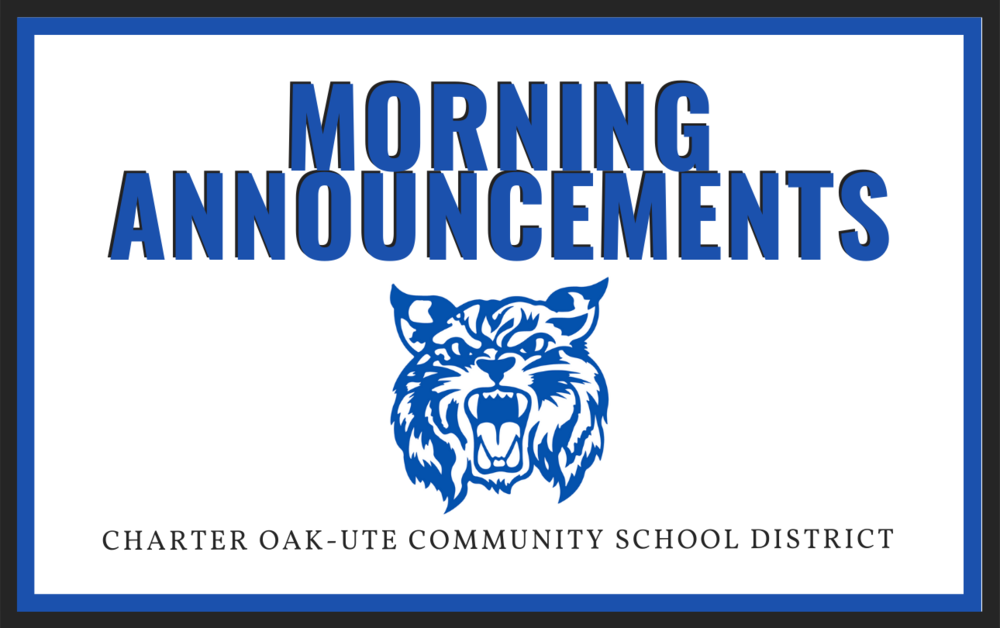 Ann. - Feb. 26
Kim Creese
Friday, February 26, 2021
Good morning Bobcats!
Today is Friday, February 26th.
Today for lunch is Calzone, Cottage Cheese, Romaine Salad, and Peaches.
Breakfast for Monday is Pop tart, yogurt, fruit, juice, milk
Make sure to turn in your coloring sheets to your teacher today.
Junior high turn yours into the office.
Next week is Dr. Seuss week! Where are your pajamas to school on Monday!