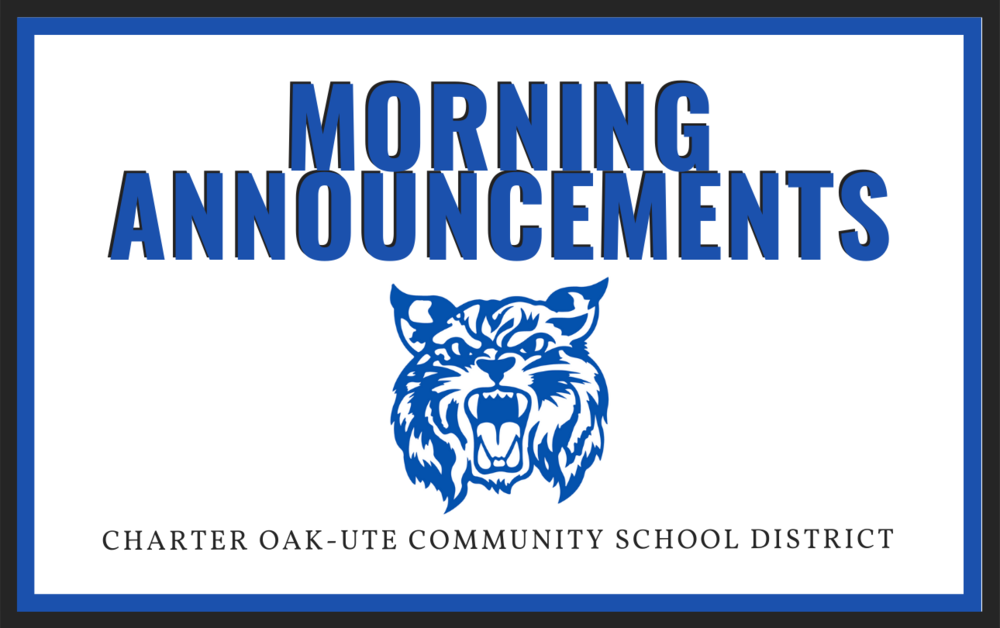 Ann - March 8
Kim Creese
Monday, March 08, 2021
Good morning bobcats !
Today is Monday March 8 , 2021. We are in the 28 th week of school.
We only have 4 days of school this week , so let's make them great.
Don't forget to remind your parents about parent teacher conferences tonight and tomorrow night.
Lunch today is chili cinnamon roll cheese stick crackers akd applesauce.
Breakfast tomorrow is biscuits and gravy