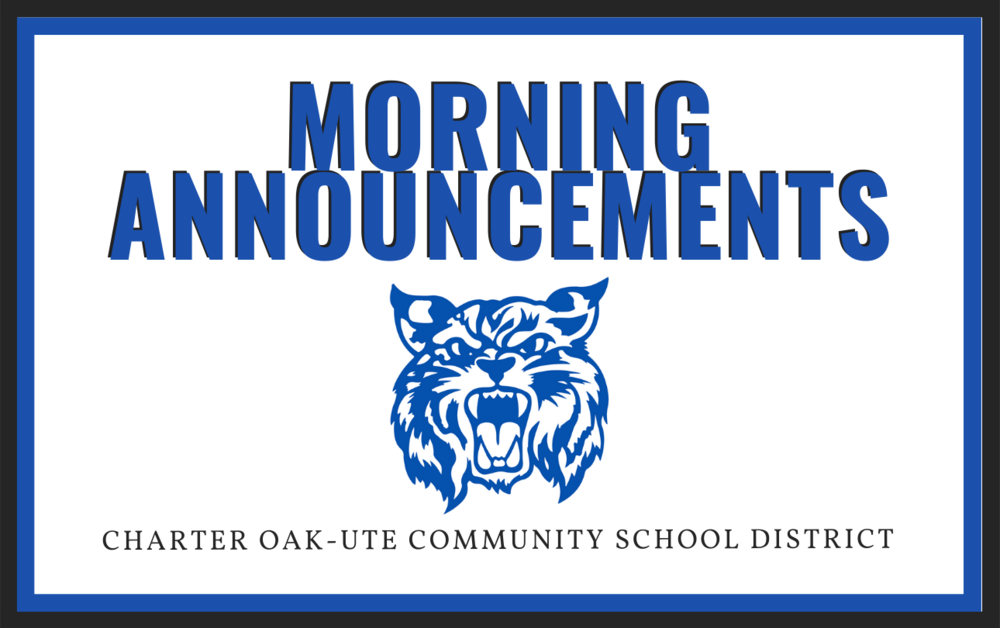 Ann. - March 10
Kim Creese
Wednesday, March 10, 2021
Good Morning Bobcats!!!
Lunch for today is Chicken Nuggets, Cheesy Potatoes, Peas, Applesauce, WG Roll.
Breakfast tomorrow is Bagel and sausage. Lunch is McRib on WG Bun, Fries, Baked Beans, Pineapple.
Student Council meeting today at lunch in the vocal room.
Band students please remember to bring 7 dollars for supper for the Crawford County Festival on March 16.
Let's make this a great Wednesday!!!!