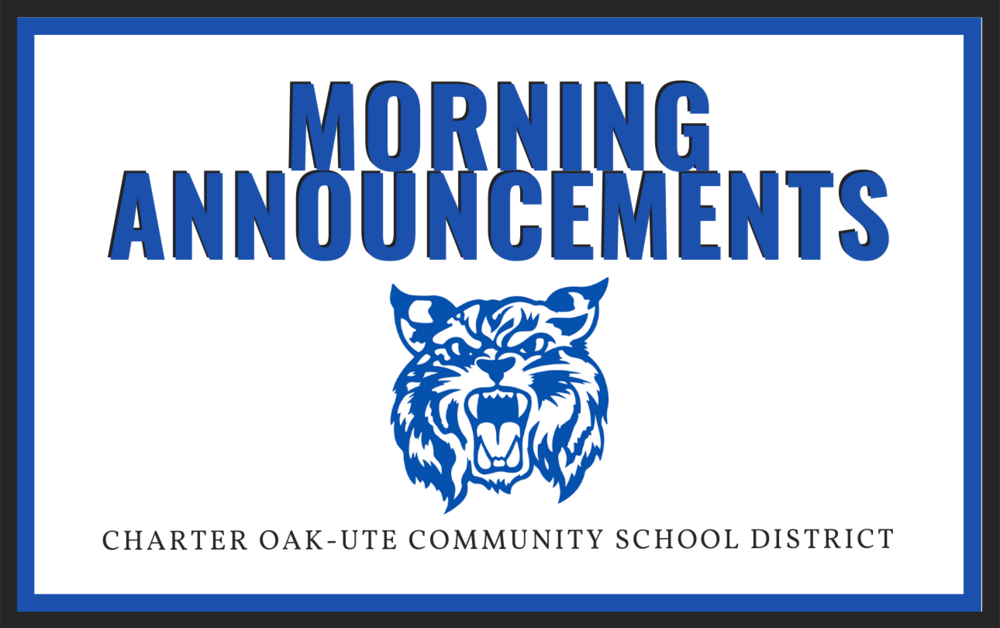 Ann. - March 18
Kim Creese
Thursday, March 18, 2021
Good Morning Bobcats
Today is March 18, 2021
Lunch today is Hot Dog on WG Bun, Chips, Baked Beans, and Pears
Breakfast tomorrow is Rolls and Yogurt
This week the Student Council is selling Autism Awareness bracelets and the order forms and money need to be turned in by Friday. Order forms are in the office.
Softball and baseball registration forms are out. If you have not received one, you can pick one up in the office. Please return your form and registration fee to the office by the end of the week.
Q: What should you say to a leprechauns running in the St. Patrick's Day marathon?
A: Irish you luck
Have a great Thursday Bobcats!