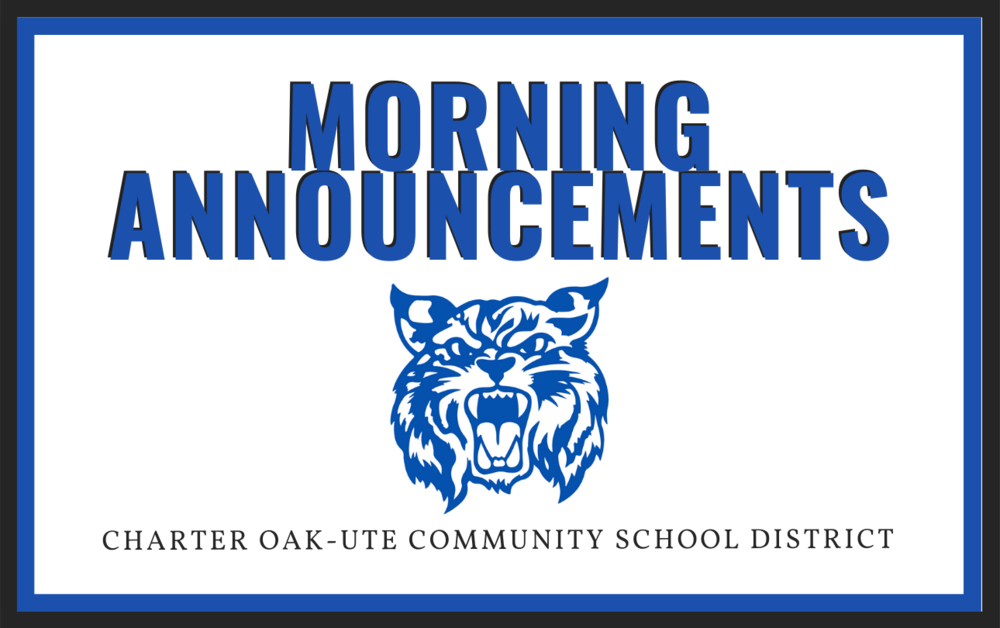 Ann - April 12
Kim Creese
Monday, April 12, 2021
Good Morning Bobcats
Today is Monday April 12, 2021
Today for lunch is Chicken and Noodles, Green Beans, WG roll, Mandarin oranges
Tomorrow for breakfast is Breakfast pizza
This whole month is Autism Awareness Month and the Student Council is selling autism awareness bracelets
Sign up in the office at lunch time if you are needing a ride after practice
This Friday the PBIS will have a celebration. Each class will use a solo cup to protect an egg that will be dropped off the roof of the school. They will pass out your supplies today.
Q: Who tells the best Easter egg jokes?
A: Comedi-hens.
Now lets do the purple heart pledge: I will not use my hands or my words to hurt myself or others.
Now lets do the Pledge of allegiance: I pledge allegence...