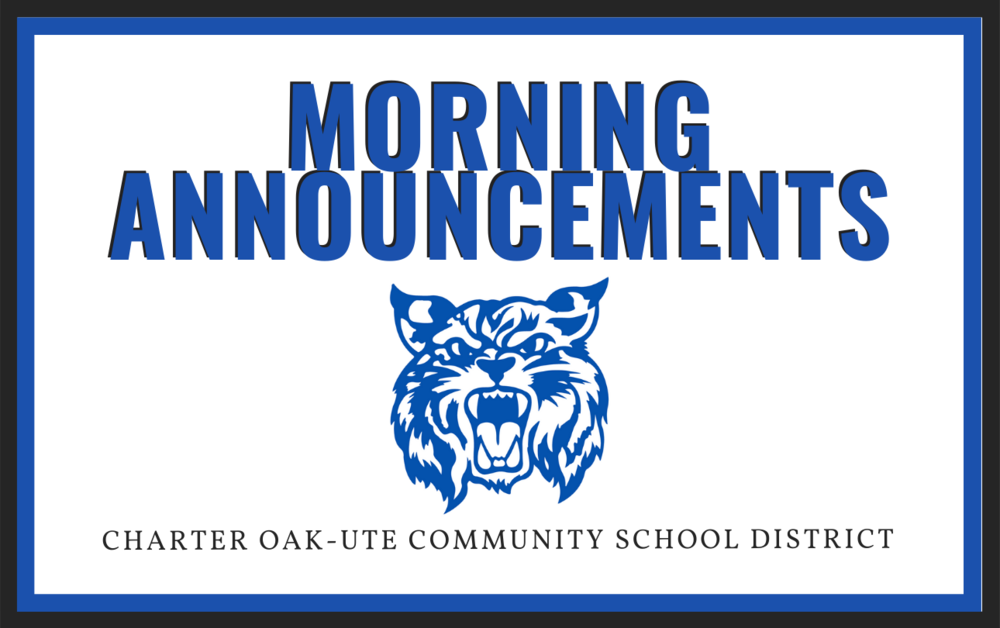 Ann - April 21
Kim Creese
Wednesday, April 21, 2021
Good Morning Bobcats
Today is April 21, 2021
Root Beer Floats on sale Friday for $1.00 - Odyssey of the Mind Fundraiser They will be on sale during lunch for 3rd - 5th and 6th - 8th. The Preschool - 2nd during snack.
Lunch for today is Spaghetti 1/meat sauce, romaine salad, Garlic toast, peaches and milk
Breakfast for tomorrow is Bagel, sausage, fruit, juice, milk
Q:What kind of jewelry does the Easter Bunny wear? A: 14 carrot gold.
This whole month is Autism Awareness Month and the Student Council is selling autism awareness bracelets
Sign up in the office at lunch time if you are needing a ride after practice
Have a great Wednesday Bobcats!
Now let's do the purple heart pledge: I will not use my hands or my words to hurt myself or others.