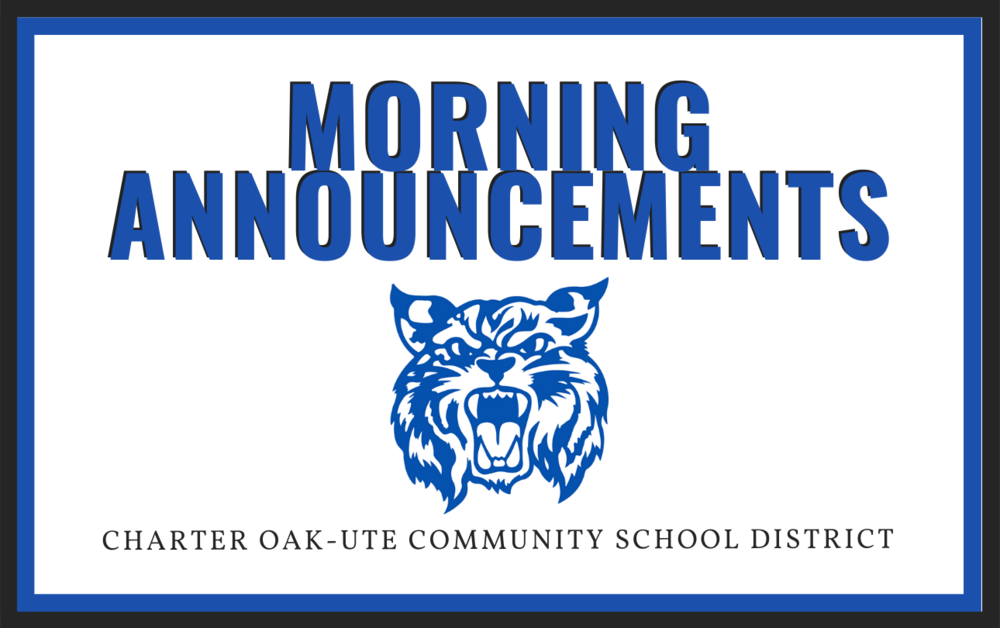 Ann - April 29
Kim Creese
Thursday, April 29, 2021
Good Morning Bobcats!
Today isThursday, April 29th,
It is National Dance Day, so make sure to get your groove on.
Don't forget to wish our JH Track members luck as they go to Ida Grove!
Tomorrow for Breakfast is Cereal, yogurt, fruit, juice, and milk
Today for Lunch Hot Dog, Mac & Cheese, green beans Mixed fruit, and milk
Now for the purple heart pledge..I will not use my hands, or my words, for hurting myself or others…
And now for the pledge...