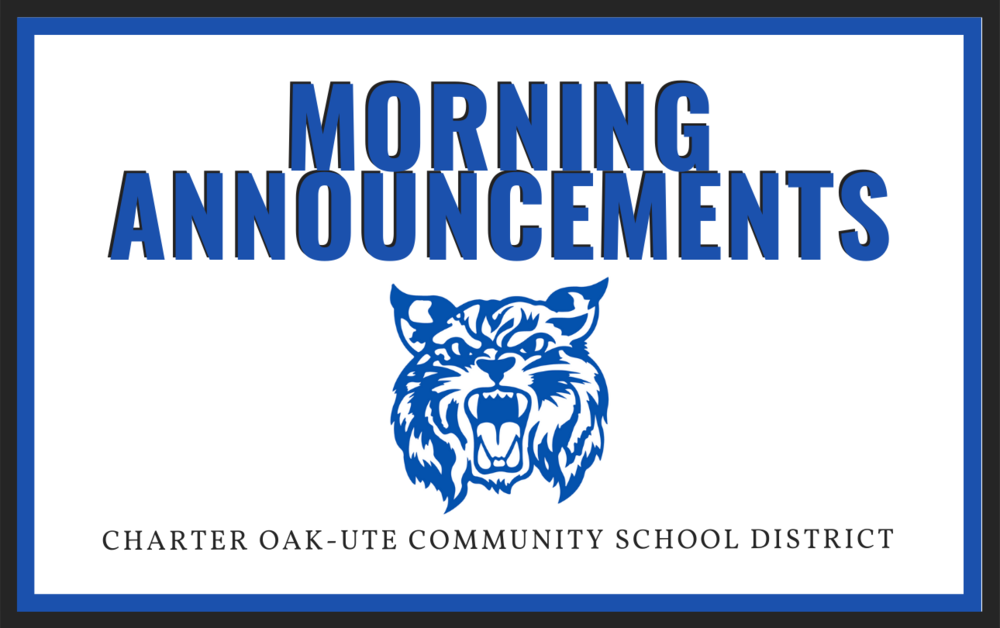 Ann - May 21
Kim Creese
Friday, May 21, 2021
Good Morning Bobcats!
Today is Friday, May 21th
Which is also known as National Strawberries and Cream Day!
JH track please make sure to turn your Jerseys and sweats into Mr.Steele or Mrs.Ullerich
There are 5 More days of school left! So make them count!
Today for lunch is a Grill Out!!
Now for the purple heart pledge..I will not use my hands, or my words, for hurting myself or others…
And now for the pledge...