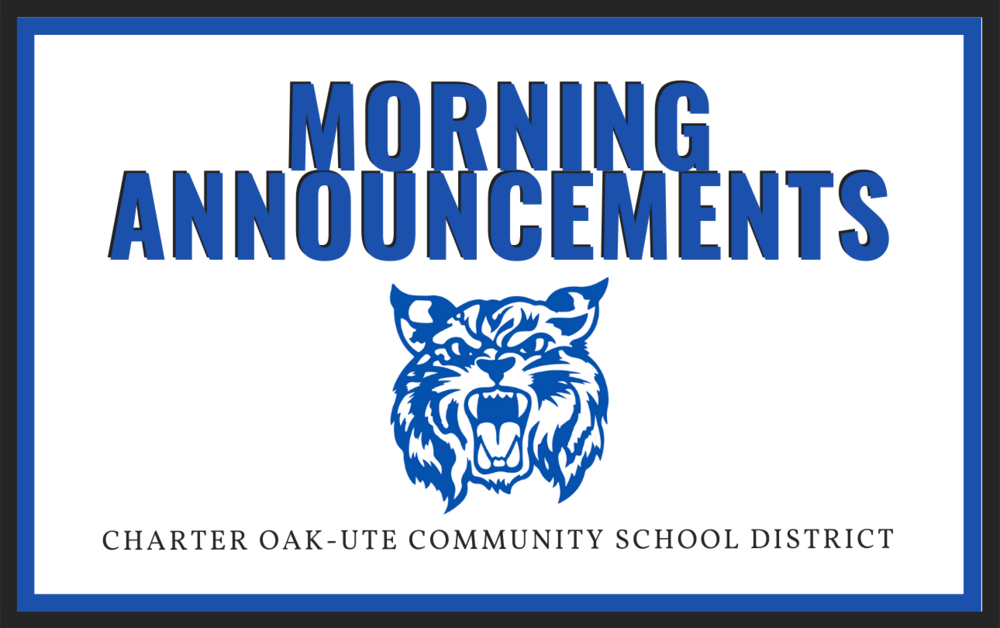 Announcements 9/6/21
Kim Creese
Tuesday, September 07, 2021
Announcements - Tuesday, September 6
Good morning Bobcats!
Today for lunch is a Croissant sandwich, green beans, and fresh fruit.
Who is your favorite team? Iowa or Iowa State? Support your favorite team on Friday by wearing either an Iowa or Iowa State shirt. Let's see which team has the most fans before the big game on Saturday.
Tomorrow for breakfast is Biscuits and gravy.
Now for the Purple Heart Pledge. (I will not use my hands or my words for hurting myself or others.) Please stand for the Pledge of Allegiance...I pledge allegiance...