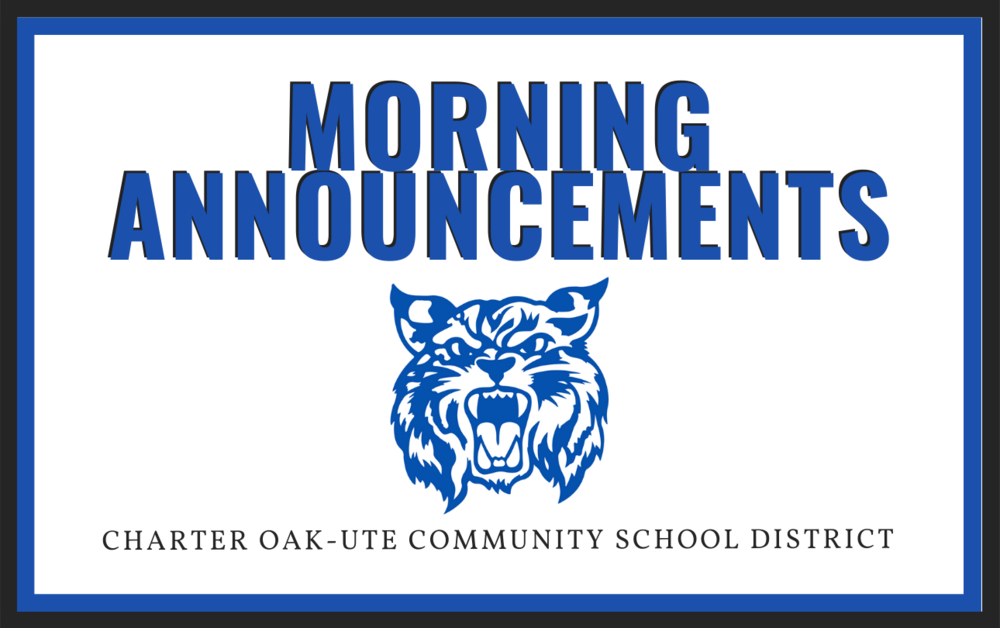 Announcements 9/9/21
Kim Creese
Thursday, September 09, 2021
Announcements - Thursday, September 9
Good morning Bobcats!
Today for lunch is Chicken nuggets, potatoes, gravy, broccoli, mandarin oranges and WG roll. Tomorrow for breakfast is Bagel and sausage.
Charter Oak-Ute Schools wants you to wear your favorite Iowa State or Iowa Shirt! Which team has the most fans in our school.
Picture day is October 4th.
Now for the Purple Heart Pledge. (I will not use my hands or my words for hurting myself or others.) Please stand for the Pledge of Allegiance...I pledge allegiance...