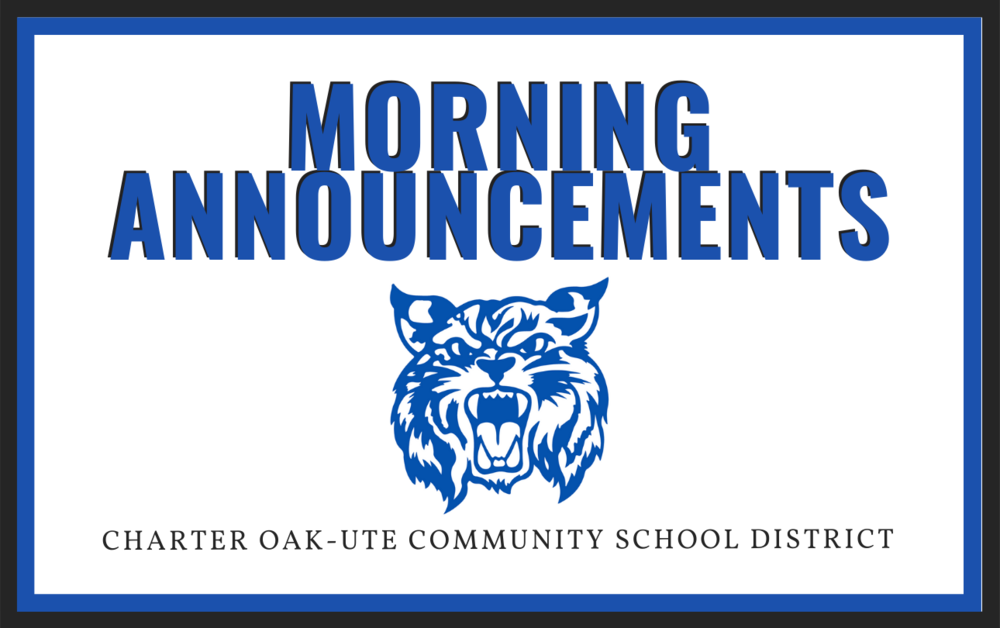 Announcements 9/15/21
Kim Creese
Wednesday, September 15, 2021
Announcements - Wed, September 15
Good morning Bobcats!
The Student Council are having a fundraiser on Friday for Suicide Awareness Month. Students can donate a $1.00 in order to wear a hat. Sign up in the office. You must pay by Thursday.
Today for lunch is Lasagna roll-up, cottage cheese, salad, garlic toast, cookie and mandarin oranges.Tomorrow for breakfast is Breakfast bar.
Now for the Purple Heart Pledge. (I will not use my hands or my words for hurting myself or others.) Please stand for the Pledge of Allegiance...I pledge allegiance...