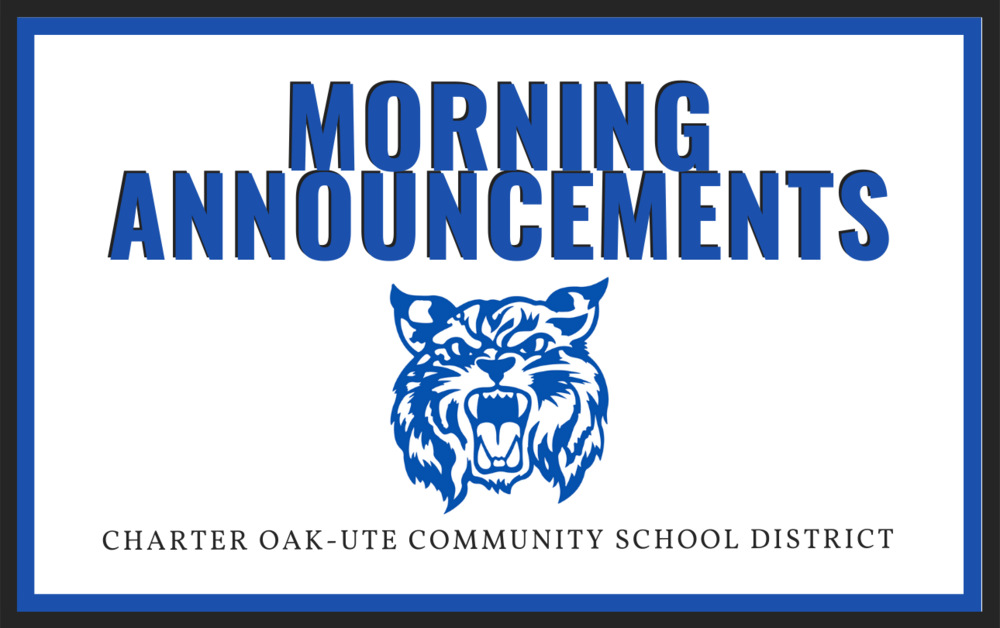 Announcements 9/21/21
Kim Creese
Tuesday, September 21, 2021
Announcements - Tuesday, September 21
Good morning Bobcats!
Today for lunch is Ham, Turkey,Cheese,Sub sandwich, Broccoli/Carrots, Lettuce/Tomatoes, and Fresh fruit.
The Student Council are having a fundraiser for "Cancer Awareness" they are selling "Spike Out Cancer" bracelets for a $1.00 a piece in Kim's office
Tomorrow for breakfast is Biscuits and gravy
Please stand for the Purple Heart Pledge. (Pause)
(I will not use my hands or my words for hurting myself or others.) And now, the Pledge of Allegiance...I pledge allegiance...