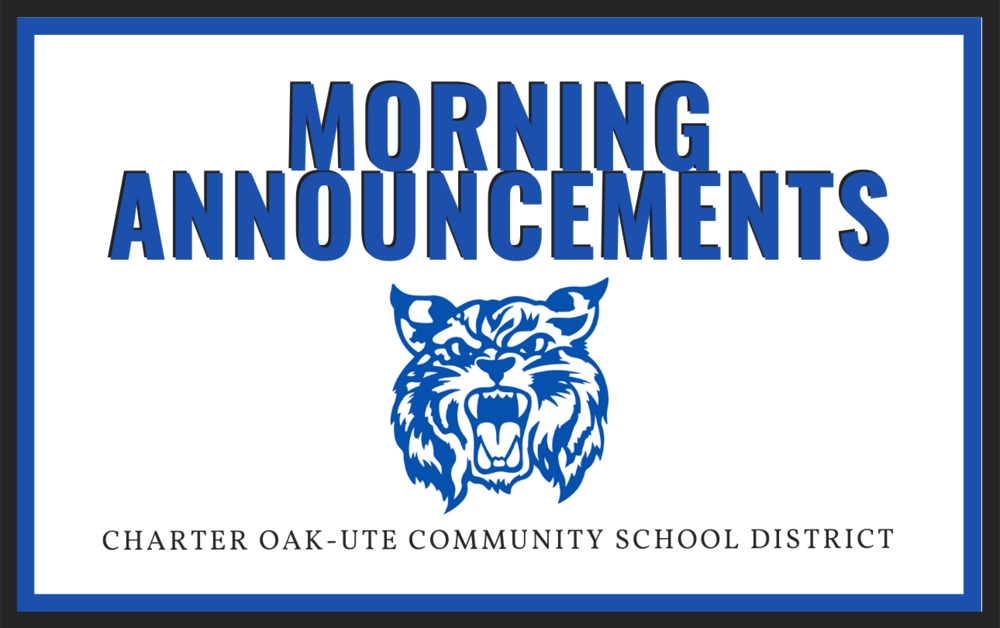 Announcements 10/6/21
Kim Creese
Wednesday, October 06, 2021
Announcements - Wed, October 6
Good morning Bobcats!
This week there will be a bake sale to raise money for the family of Kage McDonald. The bake sale will be held Thursday October 7th. It will be held during the volleyball game. The items you bring for the bake sale can be brought to school Wednesday or Thursday. You can price the items before you come. If you have any questions contact Mr. Eggeling. Thanks!!
Student Council
Today for lunch is Chicken fajita wrap, lettuce, cheese, cookie, and mandarin oranges.Tomorrow for breakfast is Bagel and sausage.
Please stand for the Purple Heart Pledge.(Pause) (I will not use my hands or my words for hurting myself or others.) Now for the Pledge of Allegiance...I pledge allegiance...