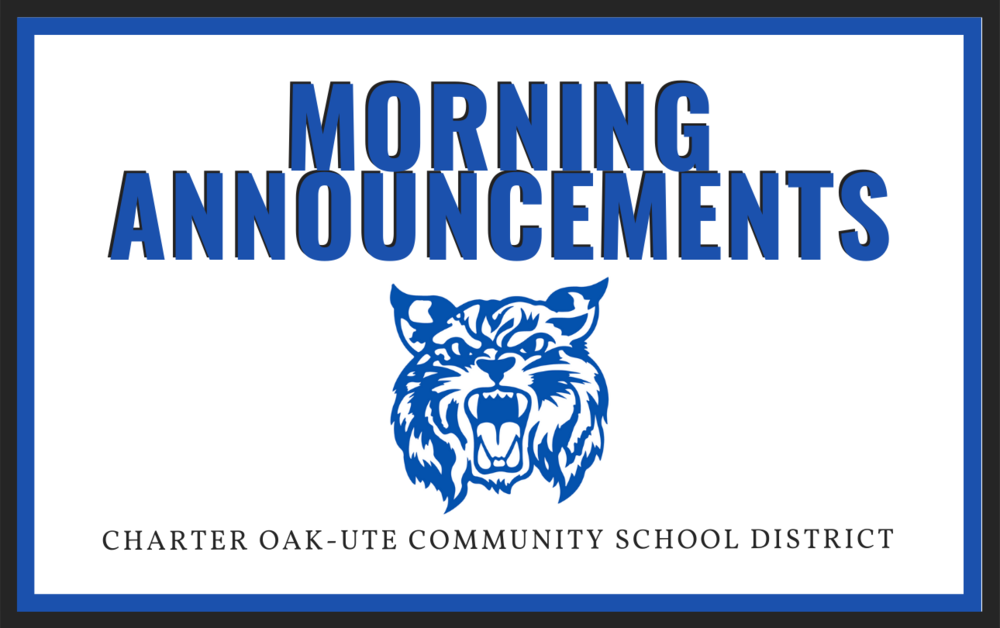 Announcements 10/13/21
Kim Creese
Wednesday, October 13, 2021
Wednesday October 13
Good morning Bobcats!
Today for lunch is Walking taco, cheese, cake, and pears. Tomorrow for breakfast is breakfast pizza.
Hat Day on Friday!! Sign up in the office and pay your $1.00. The money will go to "Morgan and Andrew Christiansen family to help out with expense for their baby daughter Blakey!
Student Council is selling Pink "Strike Out Cancer" braclets for $3.00. October is Breast Cancer Awareness Month.
There is a student council meeting today during lunch.
Now please stand for the purple heart pledge (Pause) (I will not use my hands or my words for hurting myself or others) Now for the pledge of allegiance I pledge allegiance...