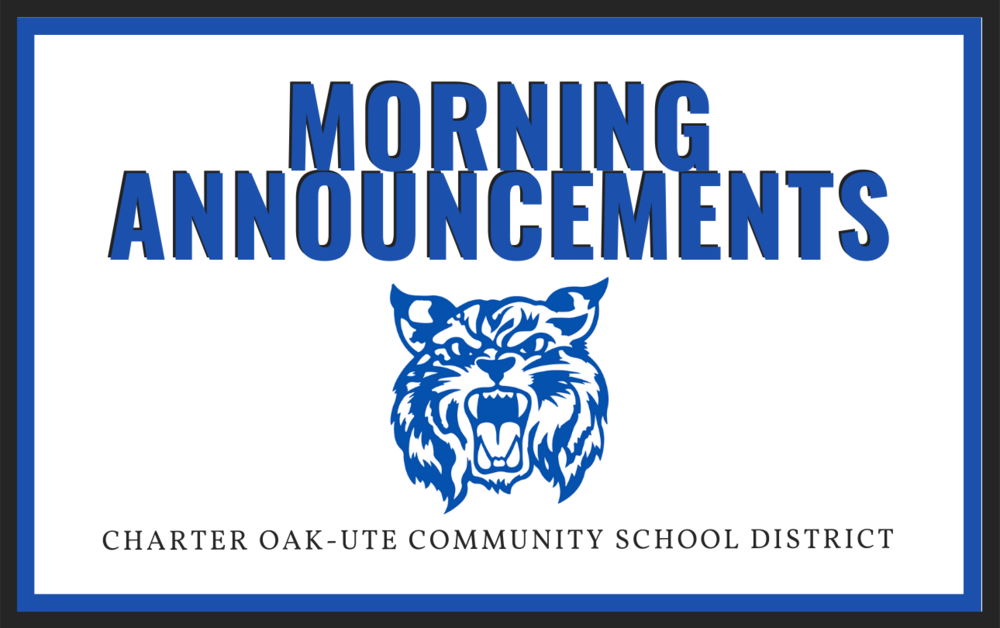 Announcements 11/8/21
Kim Creese
Monday, November 08, 2021
Monday Nov.8
Good Morning bobcats!
Today for lunch is Weiner Wink, hash brown,baked beans,and mixed fruit. Tomorrow for breakfast is breakfast pizza.
Now please stand for the purple heart pledge(pause) i will not use my hand or my word for hurting myself or others. Now for the pledge of allegiance I pledge allegiance...