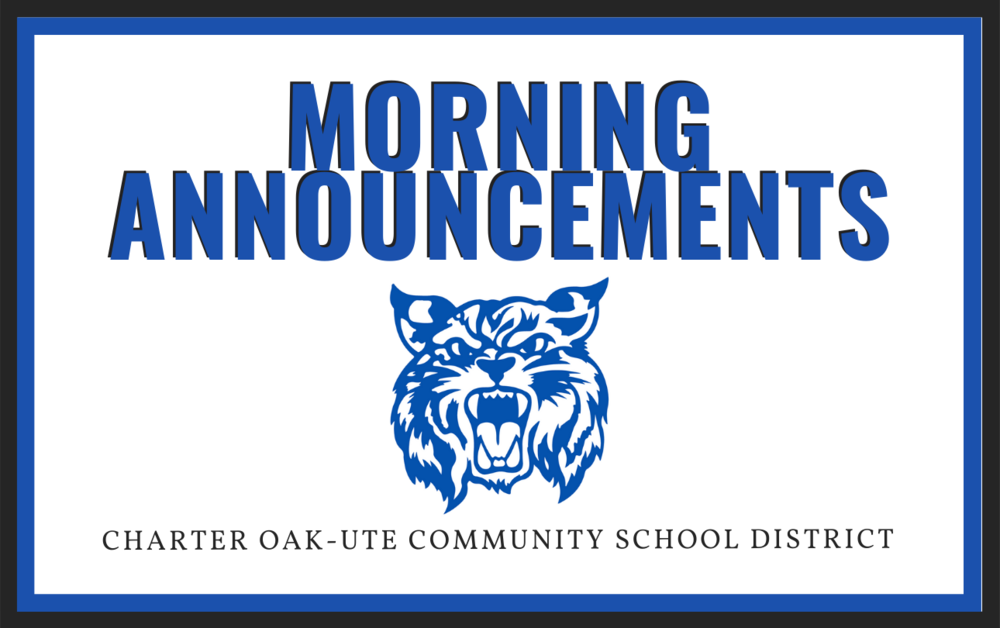 January 22, 2021
Kim Creese
Friday, January 22, 2021
Announcements
Good morning Bobcats!

Today is Friday Jan 22, 2021 we are completing
our 20th week of school. Keep up the great work!
Today is National Hot Sauce Day. Hot sauce
comes in a variety of strengths and flavors and
can be used on virtually any food to make it taste
even better.
Next Thursday, January 28, will mark our 100th
day of school. Way to go Bobcats!
Lunch today is a chicken sandwich, fries, cleme-
tine, and a broccoli medley.
Breakfast for Monday is French toast sticks and little smokies.